Create Custom Assessments By Role
Measure conceptual understanding alongside programming language proficiency. Our assessments are designed to test your highest-level data scientists and data engineers as well as functional analysts and entry-level data roles.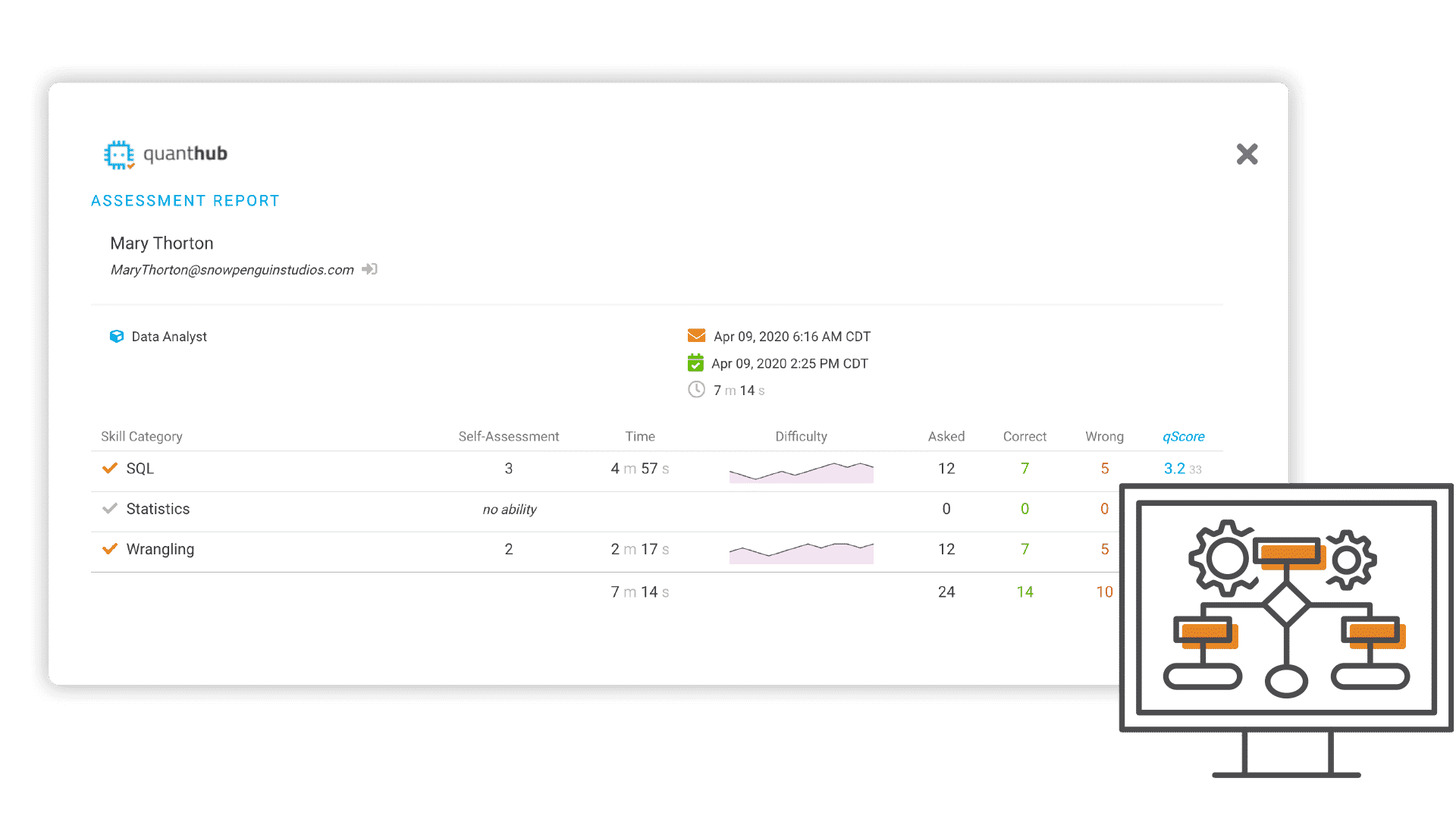 Receive Clear Results For Easy Decisions
QuantHub reports use a radar chart to show both breadth and depth of the skills assessed. This gives each candidate a Q-score related to job fit. Hiring managers get a clear view into who has the strongest data skills overall, not just in one area.
Validate Final Candidates With Real-world Data Challenges
In order to evaluate practical application and job-readiness, send final candidates a QuantHub data challenge. Each recipient of a data challenge is given access to a Jupyter Notebook, a data set, and a series of project responsibilities and questions.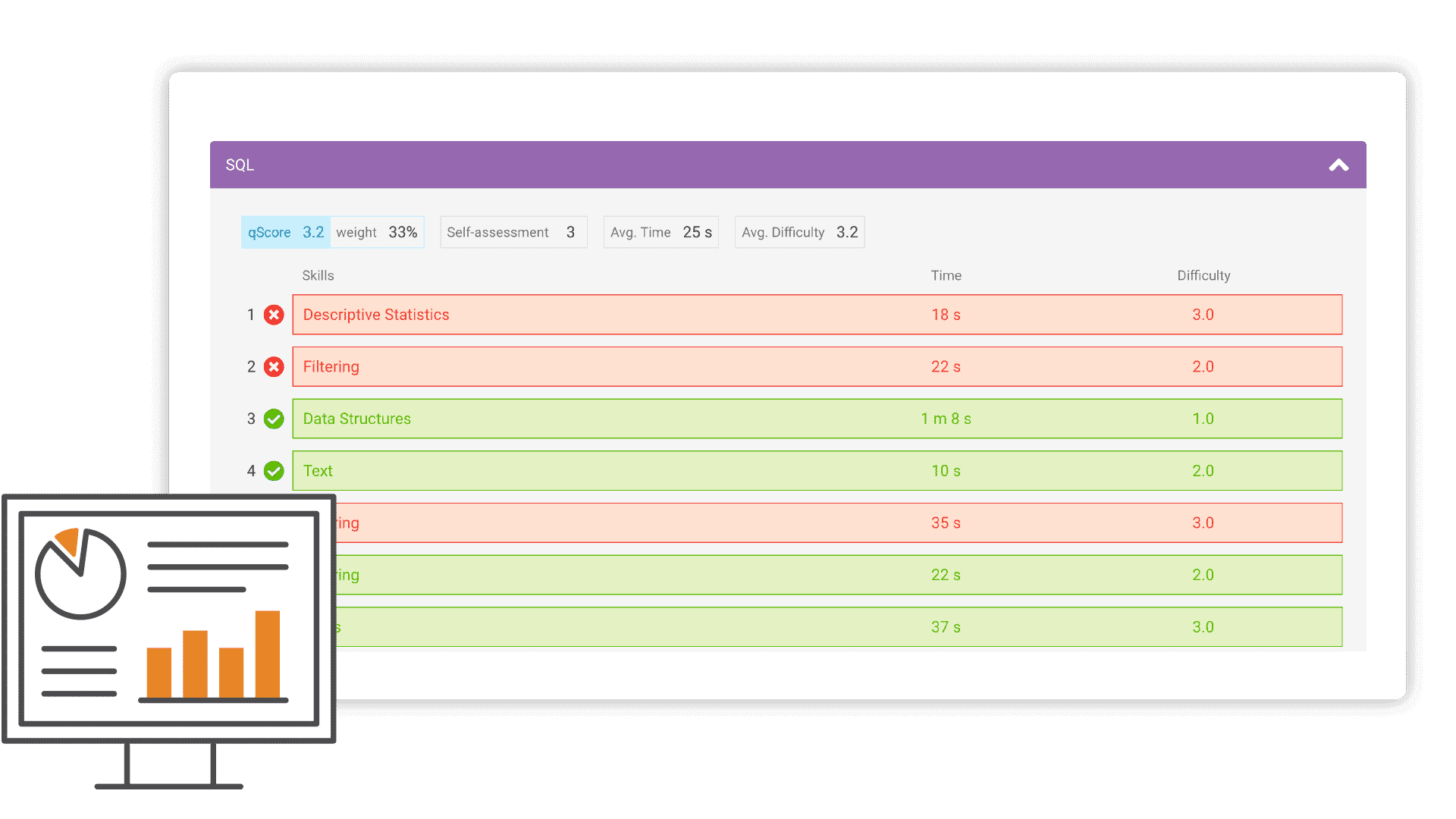 Deploy Personalized Learning For All Team Members
Using our unique, targeted learning approach, QuantHub creates an individualized upskilling plan for each employee on your team. Individuals receive targeted learning activities based on their unique skill set.
Measure Skill Growth Not Training Hours
Prove L&D investment provides returns by measuring individual skill progression and linking L&D data to retention and business outcomes. With QuantHub your employees are on a perpetual growth trajectory, and the growth is quantitative.
Build A Data-literate Workforce
Create an internal talent pipeline that allows for employees to upskill and reskill faster. As individuals gain confidence through transparency into their growing data skills, organizations are primed to execute on projects that increase business impact.
Resources
QuantHub's latest industry news, research and case studies.