Create Custom Assessments By Role
Measure conceptual understanding alongside programming language proficiency. Our assessments are designed to test your highest-level data scientists and data engineers as well as functional analysts and entry-level data roles.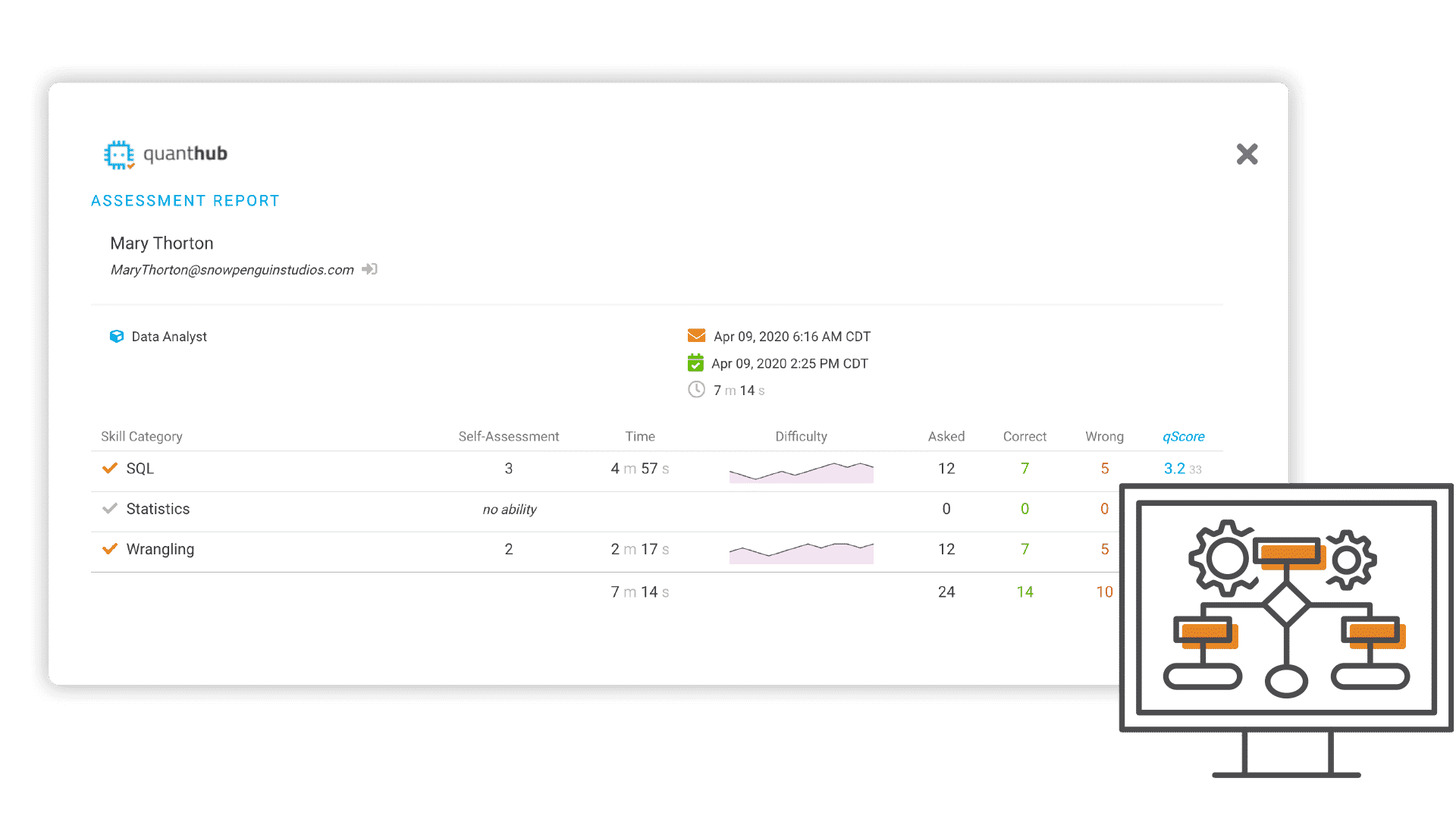 Receive Clear Results For Easy Decisions
QuantHub reports use a radar chart to show both breadth and depth of the skills assessed. This gives each candidate a Q-score related to job fit. Hiring managers get a clear view into who has the strongest data skills overall, not just in one area.
Validate Final Candidates With Real-world Data Challenges
In order to evaluate practical application and job-readiness, send final candidates a QuantHub data challenge. Each recipient of a data challenge is given access to a Jupyter Notebook, a data set, and a series of project responsibilities and questions.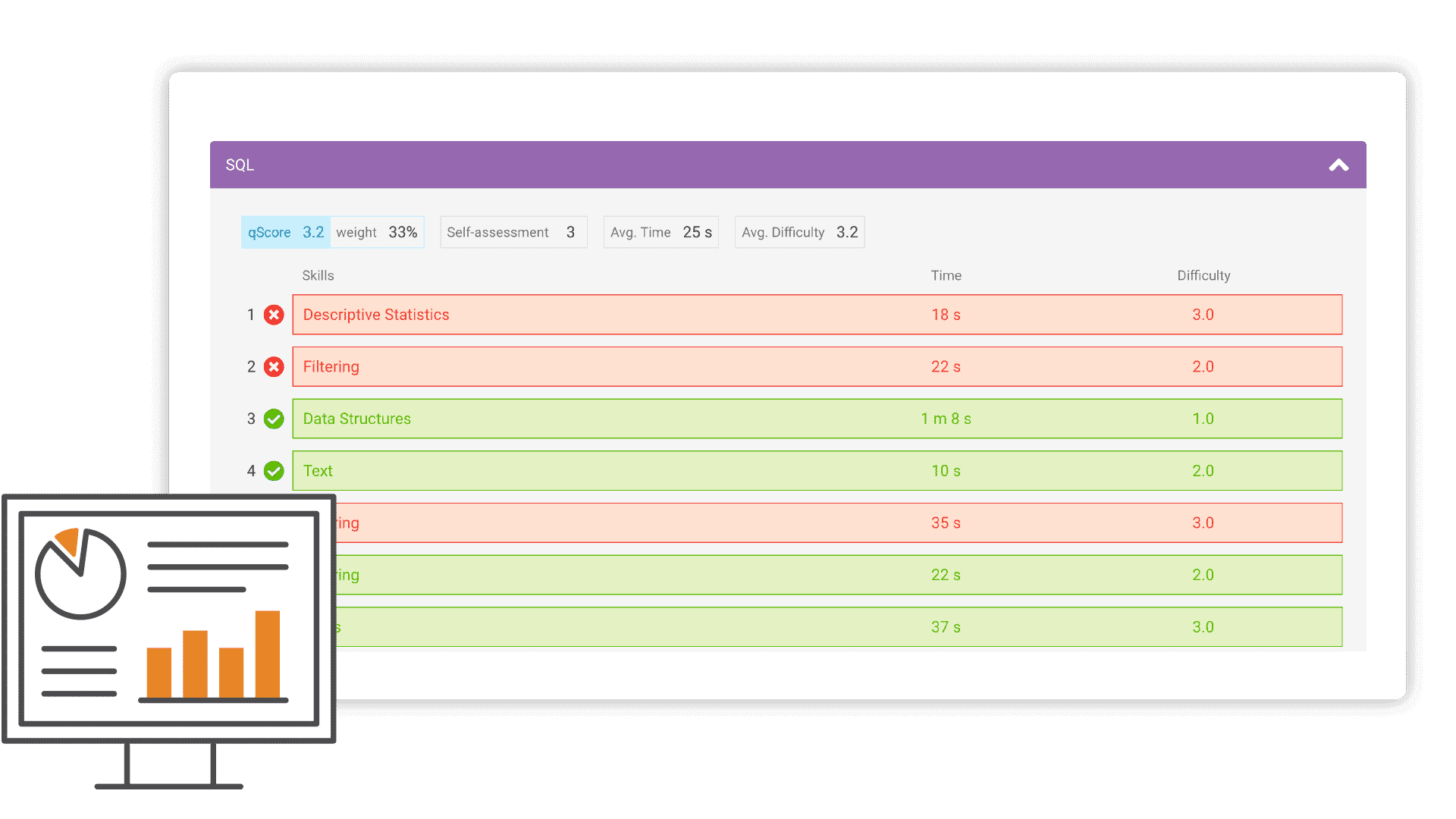 Traditional Corporate Learning Is BORING And Worse: FORGOTTEN.
90%
of information in long-form instruction is forgotten within one month of learning
The attention span during live or on-demand instruction
dollars wasted on ineffective corporate training
Upskilling Designed for Learners
Short learning activities designed to take ten minutes or less. These activities can be delivered through our Microsoft Teams bot or Slack bot.
Frequent knowledge checks allow QuantHub to know an individual's current skill level and provide them with the next right step.
Choose your cliche, but the truth is, Rome wasn't built in a day. Daily learning, compounded over time, with the exact right learning is the only way to upskill an entire enterprise effectively. That's what we do best.
Increases Effectiveness of Learning
Spaced Repetition
Reviewing material right before a learner is about to forget it, and forcing active recall helps build skill strength and retention. LEARN MORE
Micro Learning
Bite-sized learning that allows learners to acquire new information based on realistic attention spans. LEARN MORE
Focus on Foundations
Learning in the platform is transferable because of the focus on foundational understanding and mastering skills with staying power. LEARN MORE
QuantHub's assessments have been very accurate in predicting how a candidate performs in the interview, and ultimately, the role itself.  They save us valuable time and allow us to dive deeper in interviews knowing that we already have confidence in a candidate's fundamental coding and modeling skills.
MICHAL PALUCH
GLOBAL HEAD OF PRICING AT HP